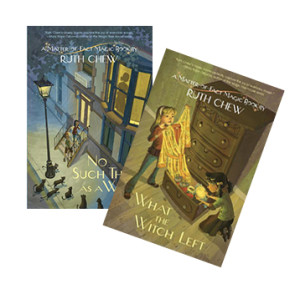 Ruth Chew's books are going to be republished! Two of them (No Such Thing as a Witch and What the Witch Left) are shipping NOW!
Read the PW announcement:
Random House to Reissue Ruth Chew's Fantasy Oeuvre
Read Elizabeth Bluemle's PW Shelftalker interview with Random House v-p and publishing director Mallory Loehr:
The Return of Ruth Chew!